#NextLevel
Receive dozens of qualified leads, build upon your client pipeline, and close more deals. Discover why Home61 will be your best career move!
We are looking for quality agents.
Please enter the following information and be on the lookout for an email from our Recruiting Department!
Why Join Home
61

?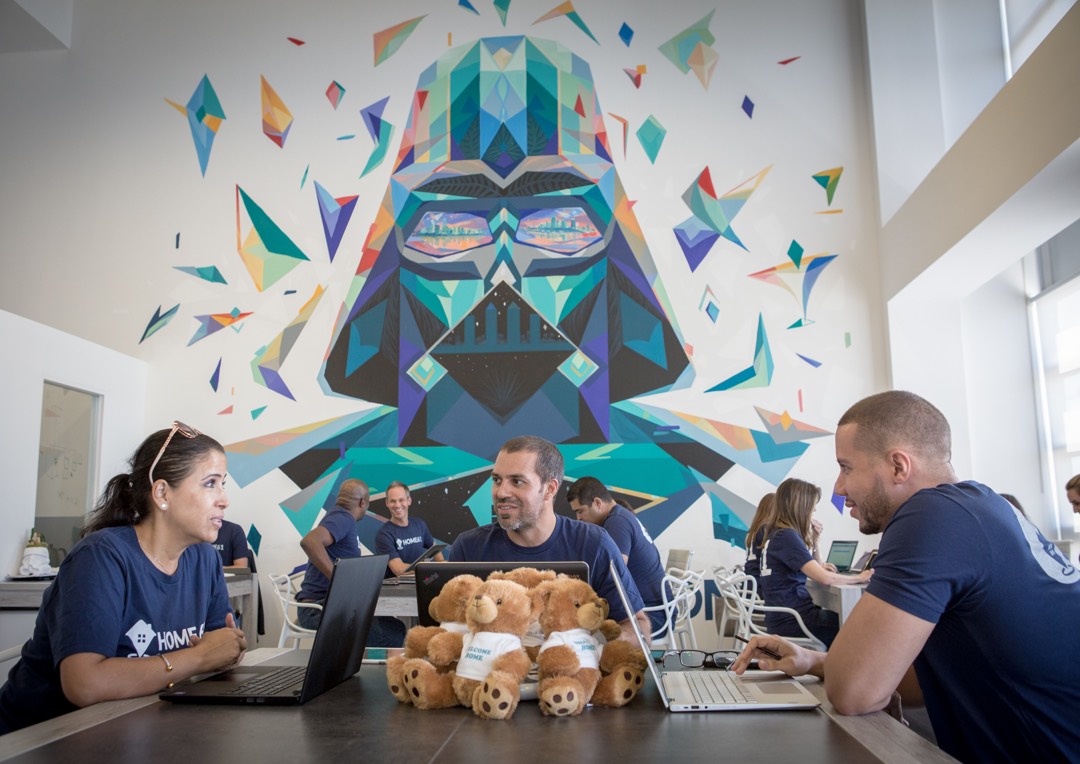 Here are 6 great reasons:
Leadership. Unique sales-driven methodology led by assigned Team Leaders in small groups, providing one-on-one guidance, training and coaching.
Closing Support. Our in-office closing manager ensures that every deal reaches the closing table. When issues arise with contracts, the closing manager is always working with our agents to find a solution. This allows our agents to focus on other clients along with the needs of the client under contract.
Qualified Leads. We qualify more leads for our agents than any other brokerage. Get live clients transferred to you, right from the start.
Technology. Being a technology led company, we have developed our own lead generation system, a proprietary CRM for streamlining the admin process, and easy to use back-office tools.
Zero Fees. Your talent and potential are more important for Home61 so we charge no desk, lead or transaction fees.
It's a Lifestyle. Like our clients, you deserve the best real estate experience. Work alongside top agents in a fast-paced and professional environment.
Our Culture Is
One Of A Kind

.

Want to know why Home61 is the fastest growing tech brokerage in Miami? Home61 is the fastest growing tech brokerage in Miami because we strive together and thrive together. Everyone at Home61 is always looking to grow professionally - get more clients, close more deals and grow financially, but in a friendly and supportive atmosphere. We embrace a start-up culture with fun activities, happy hours and free snacks and lunches.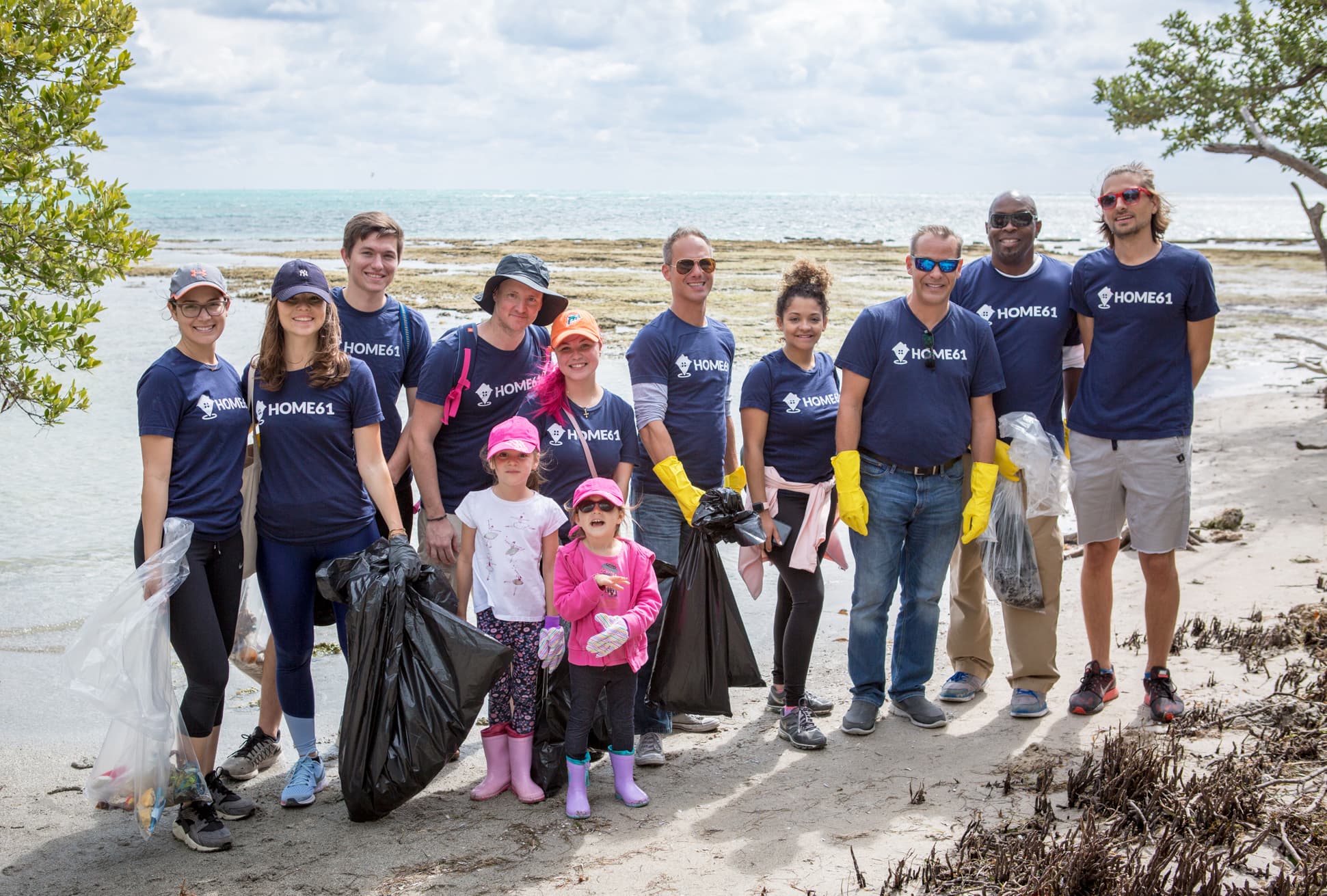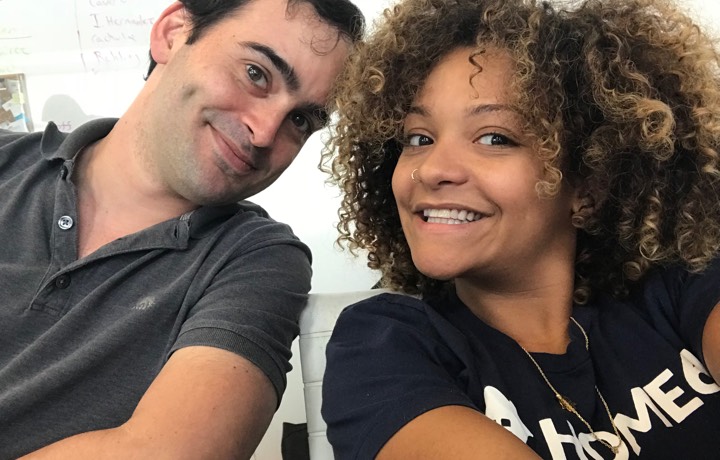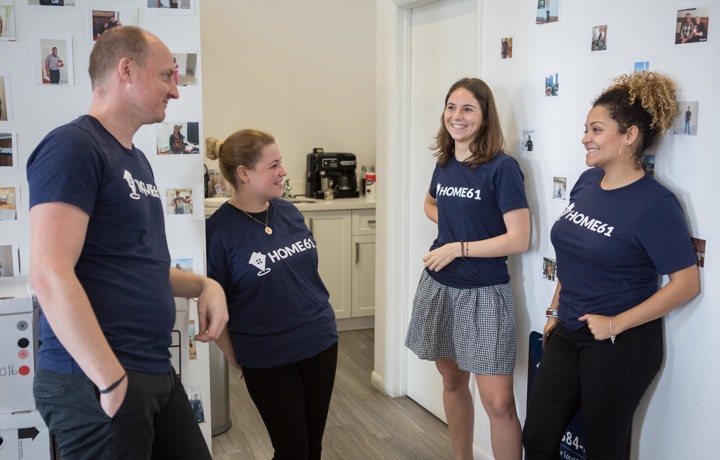 We C.A.R.E
Home61's strong leadership and dynamic coaching, coupled with our unique proprietary technology and fast paced culture significantly contribute to the growth and development of all our agents. We help you succeed because we C.A.R.E.!
CONFIDENCE
By providing out agents with the proper tools and support, we inspire confidence to help them achieve their goals.
ACCOUNTABILITY
Our Team Leaders not only coach and mentor our agents, but also hold them accountable to their goals.
RESOURCES
We provide leadership, training, support, marketing assistance, easy-to-use technology, dedicated closing manager. and qualified leads.
EXCELLENCE
By encouraging only the best, our agents continually strive for excellence.
Here's What Our Agents
Have To Say

.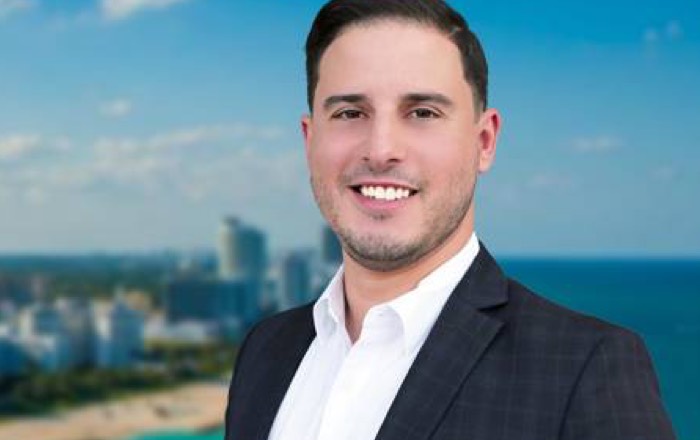 Christian Rodriguez
Choosing Home61 as my brokerage was the best decision I made for my career. Working with such a motivated group of people has kept me hungry to do better. The managers and leaders are always involved and finding new ways to make it easier for us the agents to succeed. They have a constant focus on efficiency which in this industry is crucial.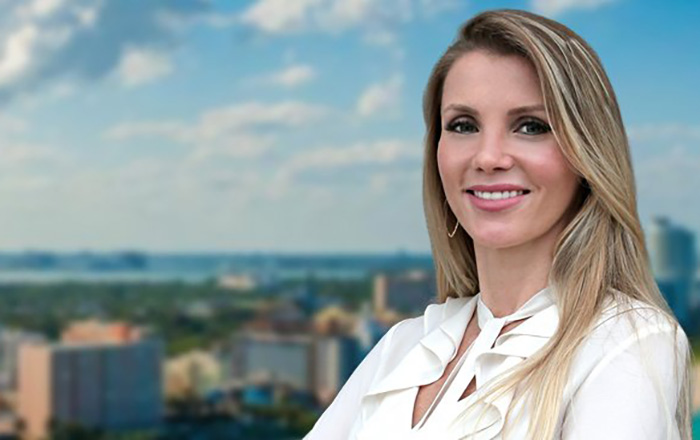 Anna Galica
I am loving being apart of a driven, helpful, result oriented team. Assistance is always there when needed. Adam, Peter, and Ash work hard to make sure Home61 agents get the best leads in the market and that each and every transaction goes smoothly and easily for all parties. Super fun to be working with a successful and cutting edge Real Estate Tech company.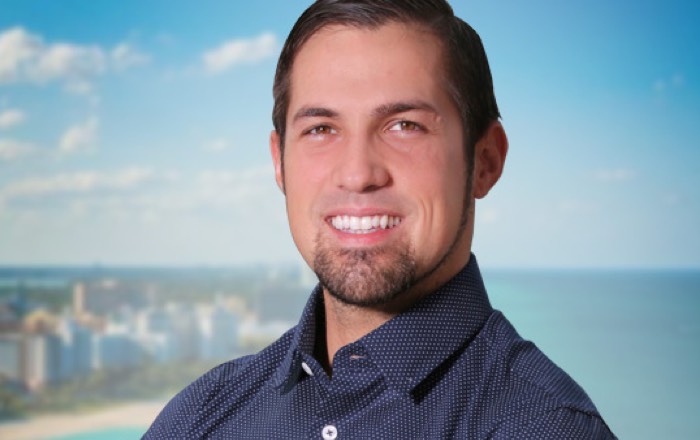 Alan Kervor
I have been with Home61 from the time the company started. As a new agent with no experience, I was able to acquire the essential skills and gain exposure to the real estate industry in a relatively short period of time. Home61 doesn't only give you, real qualified clients to work with (they do enormous online + offline marketing campaigns for lead generation) but also offers exceptional training and support.
Need More Info?
FAQ

.
Looking For More Answers?
How much does a Home61 Agent earn in their first year?
In the first 12 months, a Home61 agent makes between $30,000 to $100,000. This all depends on your skill level, time invested in real estate and dedication.
How are your leads qualified?
We have a team of consultants dedicated to qualifying every lead we receive on our websites. Over the years, we've developed a successful strategy paired with technology to qualify leads and our team's conversion rate is always over 29%!
How many leads will I receive?
The average number of leads a Home61 Agent receives is between 8 and 16. Although, you may receive up to 20 leads depending on your language and availability. Our proprietary algorithm allows us to pair qualified lead with a qualified agent based on conversion ratio, language, availability, and participation.
What type of training do you offer?
We offer initial on-boarding training, team leader support, and targeted workshops on current applied industry knowledge.
Is there a referral program for other agents?
Yes, there is! We have an awesome revenue sharing program for agent referrals. Please inquire by writing careers@home61.com.