Coconut Grove
College town comes alive in a city life
ДОБРО ПОЖАЛОВАТЬ В Coconut Grove
Beyond the city and boundaries of the University of Miami lies the safe haven and go to spot for all college students and tourists…Coconut Grove! A nice little area that has a college charm keeping the look and feel of the city alive. Throw in pineapple chunks into this Coconut Grove and enjoy your Miamian pinacolada!
Who should live here?
The Grove as is better known has simple yet stylish and quiet homes with spacious front and backyards. Apartments in the area are a part of the skyscrapers in the area. Tranquility is the middle name of this neighborhood.
Who should not live here?
People looking for a fast pace of life may find the Grove a little too calm and quiet for their taste. Apartment lovers and those who love skyscrapers will find themselves disappointed in the Grove.
Fun Facts
Some of the oldest buildings, parks and architectural structures exist in Coconut Grove. Ralph Middleton Munroe also known as "The Commodore" used to reside in the Grove and built the Biscayne Yacht Club.
What you will enjoy?
Outdoors, strolling, fresh air and a calm and peace away from the craziness of the beach set the pace for the Coconut Grove neighborhood. Cocowalk is an outdoor lounge in itself.
аналитика
Продажи
Средняя цена По размеру
В среднем
Дней на рынке

# Отдела продано

$ Per SQFT Evolution

Аренда
Средняя цена По размеру
В среднем
Дней на рынке

# Отдела продано

$ Per SQFT Evolution

Место проживания
S Bayshore Dr & pan American Dr
Близлежащие школы в Coconut Grove
Mater Grove Academy
1-6
68 миль
Academy Of Arts & Minds
9-12
43.2 миль
Coconut Grove Elementary School
PK-5
28.1 миль
Mater Brickell Preparatory Academy
K-6
68 миль
Location
Brickell, Coral Gables and Coral Way border Coconut Grove neighborhood.
Public Transit is difficult and having a car is a necessity.
Coconut Grove – Miami's oldest neighborhood that doesn't act its age!
Developed through the 18th century, Coconut Grove is a neighborhood that has kept its charm and grown to today's style and setting. A slow and fast pace combined together in a mix that is unconventional and conventional in its own way. Simple, spacious styled homes and apartments are the design of this area. The skyline is growing with recent developments, however the original flavor of the neighborhood is still intact.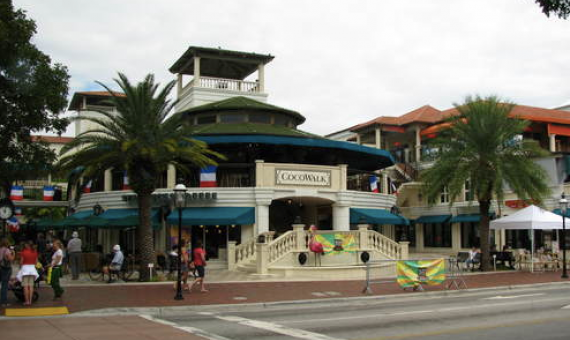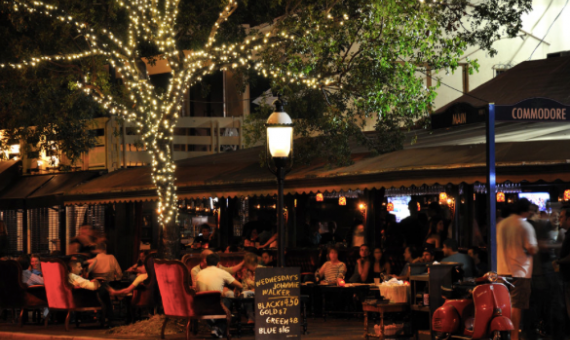 Neighbors
Generations of families, new families, older folk, professionals and students from University of Miami students make for the population of Coconut Grove.
Restaurants by sidewalks, coffee shops, parks, outdoor shopping along sidewalks and places of casual hangouts set the style of Coconut Grove.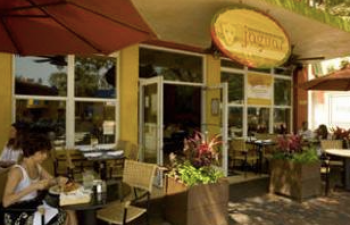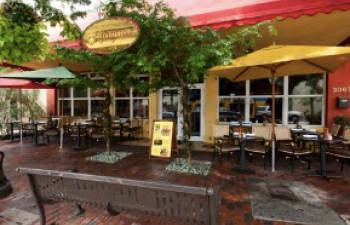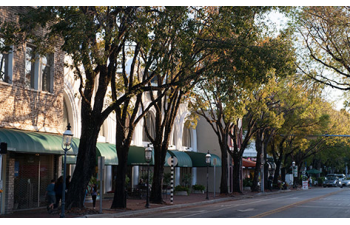 Who should live here?
People who like a quiet lifestyle that is within reach of major areas of Miami within minutes should live in Coconut Grove. Simply styled homes, apartments, condos and residential communities are widely spread throughout Coconut Grove offering cozy living conditions. These communities or colonies have quiet streets, lots of greenery and well-manicured homes. The Grove makes for a very nice walking paths along sidewalks and the calm streets.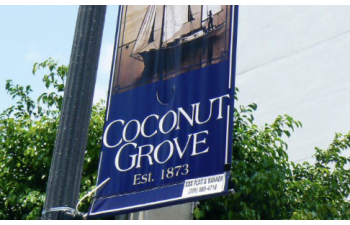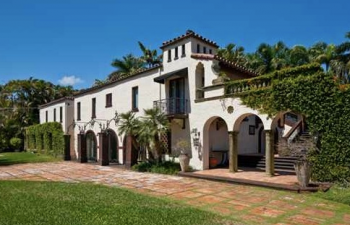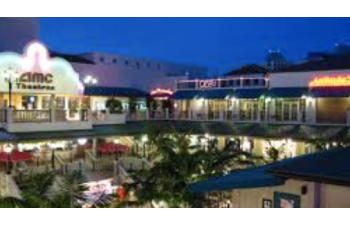 Coconut Grove connects to other parts of Miami with a fairly easy commute and makes for a good commute to and from work for parents since it also makes for a good school district. Coconut Grove also connects to Brickell, Downtown and Dadeland areas by the Metrorail making for an easy commute.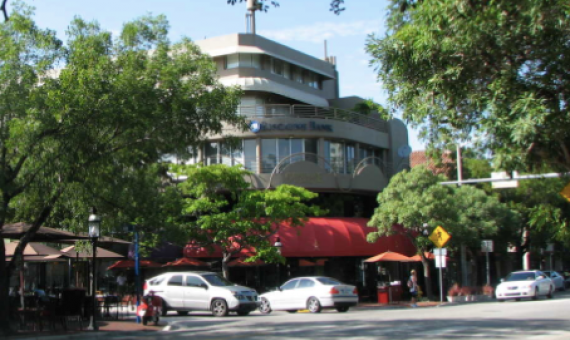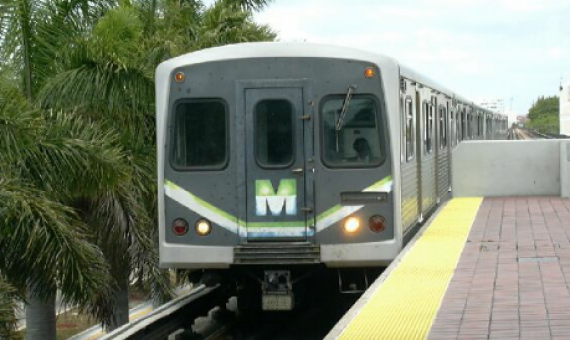 Coconut Grove residents can enjoy various activities in and around the neighborhood. The neighborhood has parks, shopping malls, cinemas, restaurants and bars in abundance. Although the neighborhood is bustling with energy and activity, a peace and quiet hangs in the air around Coconut Grove; so easygoing hangouts are commonplace.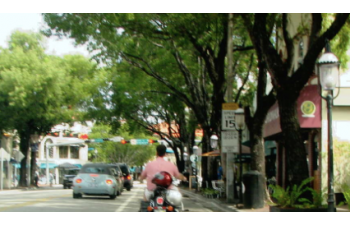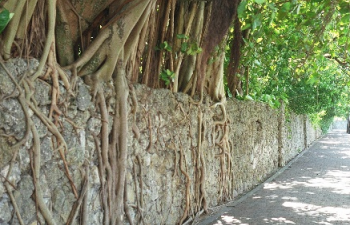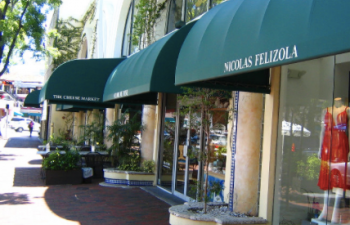 Shopping has a different flavor around Coconut Grove. Boutiques and artisanal community make for shopping along sidewalks as you enjoy the neighborhood. Walk-in art exhibitions, designer stores and quick snack stops exist all around The Grove.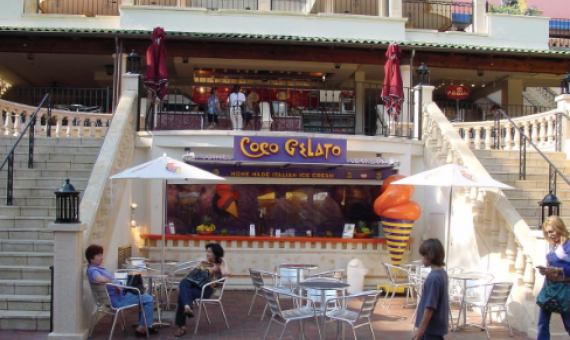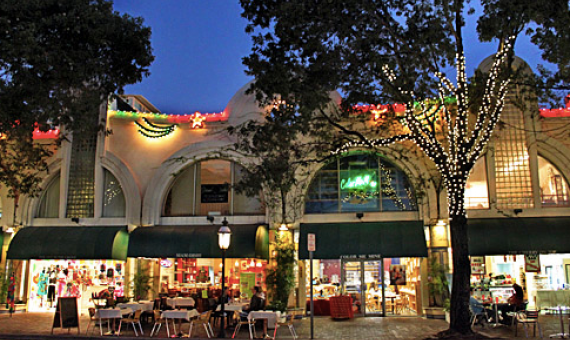 The Grove makes for a great school district with reputed elementary schools and after-school programs. The University of Miami lies right outside the boundaries of Coconut Grove.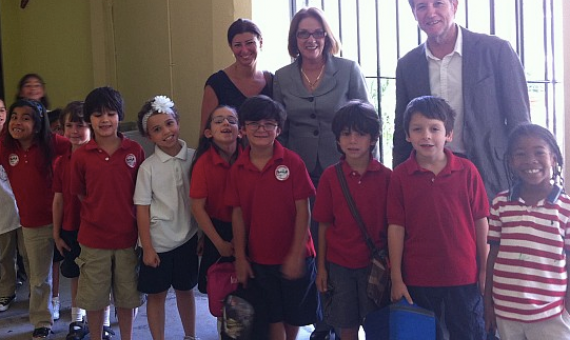 The Grove is a hub and regular hangout spot for college students. The energetic neighborhood makes for a simple college town feel while keeping a more city like feel also existent within the neighborhood.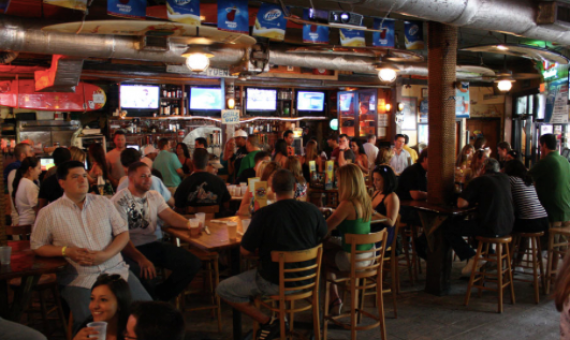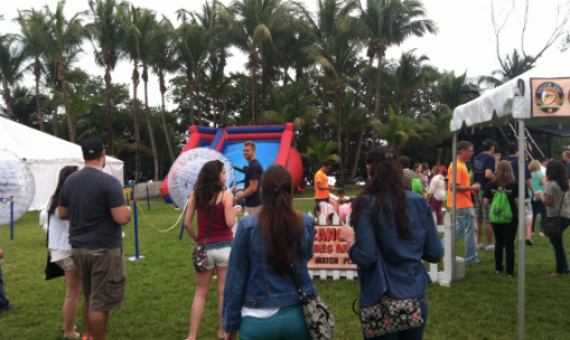 What you will enjoy?
Outdoors, strolling, fresh air and a calm and peace away from the craziness of the beach set the pace for the Coconut Grove neighborhood. Cocowalk is an outdoor lounge in itself.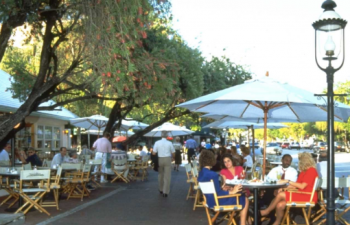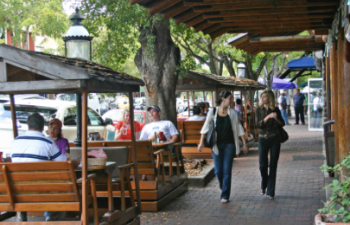 From shopping to just enjoying a relaxed time, from enjoying a coffee or food on a charming sidewalk to stepping into a bar, from hanging out with friends to having a romantic date…Coconut Grove has something in store for everyone.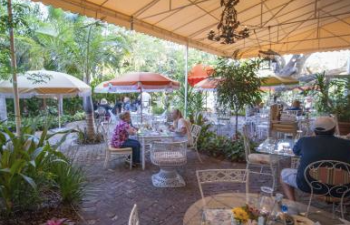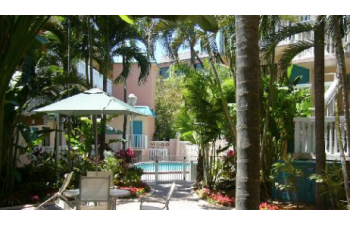 The parks in Coconut Grove offer many activities. From soccer, softball, baseball to running, kids and adults of all ages can enjoy some activity in the Grove. Enjoy a walk, run or yoga by the bayside in some parks along the water. Coconut Grove has a marina so boat owners need not worry about trailing the boat. The neighborhood also has a City Hall that serves for governmental purposes.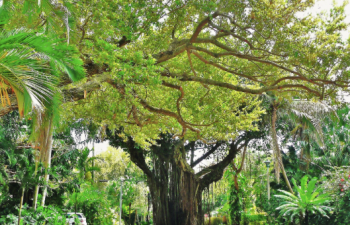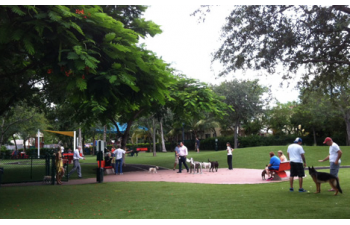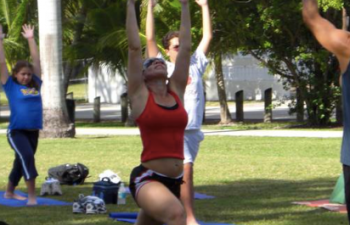 Vizcaya makes for a great romantic outdoor experience within a museum while Miami Science Museum brings forth an educational front to the Grove. Besides this, activities are bountiful in the Grove neighborhood. Old architecture, charming houses and construction, beautiful landscapes can be enjoyed all over the neighborhood.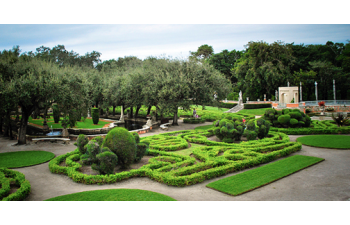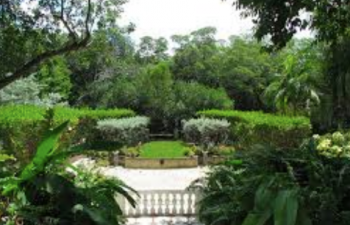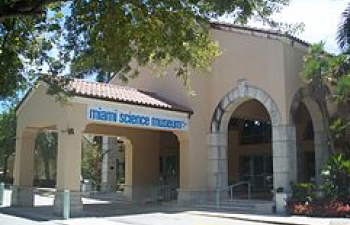 Being a tranquil neighborhood, Coconut Grove offers many places to spend any given time during the day. Cinemas, bookstores, coffee shops and bars make for a nice laid-back locale. Nightlife in Coconut Grove is hip and happening but not as crazy as the beach. Late nights are easy to come by in Coconut Grove while dining options are plenty and cater to almost every taste bud; from a bay to an adult, to an older folk, everyone can find a dining style and cuisine that suits their palette.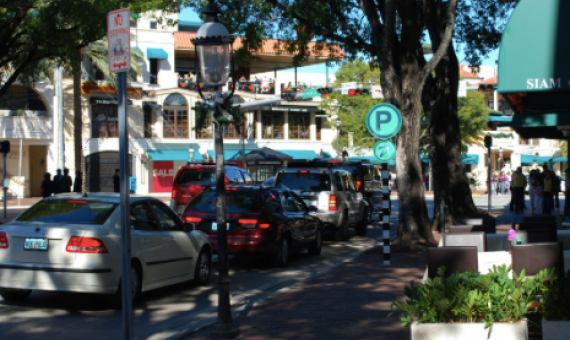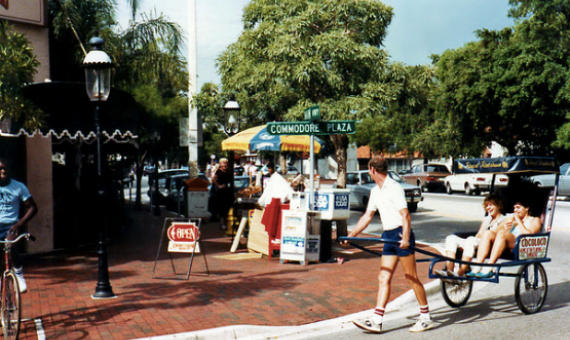 Who should not live here?
People looking for a fast pace of life may find Coconut Grove a little too calm and quiet for their taste. Apartment lovers and those who love skyscrapers will find themselves disappointed in the Grove. The neighborhood is growing with recent developments and construction but skyscrapers are still few in the Grove. Old architecture and culture are an inherent part of the neighborhood.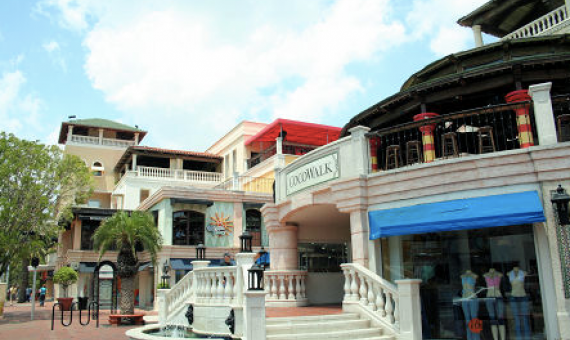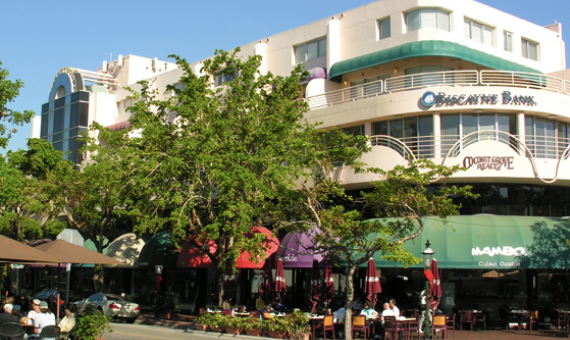 Places to see
Vizcaya Museum and Gardens
Italian renaissance gardens, beautiful architecture makes this a museum and an absolutely romantic venue. Vizcaya is a must see in Coconut Grove and many a couple will find it to be a venue for their wedding day or wedding photo-shoot in the least.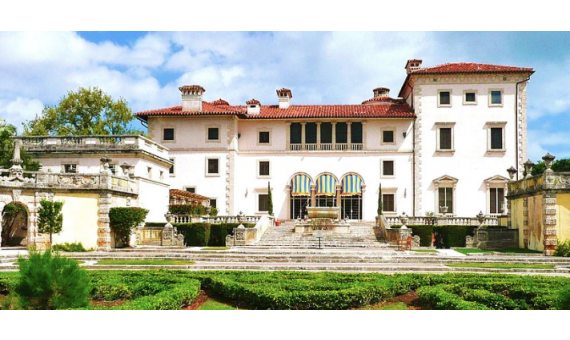 The Barnacle Historic State Park
Built in the 18th century, this boasts of the oldest building in Miami built by one of the founders of Coconut Grove neighborhood.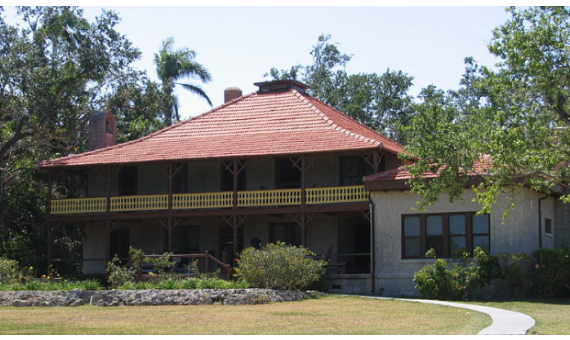 Charles Avenue
A historic street in the Coconut Grove neighborhood lined with shotgun houses, churches, a cemetery and the Coconut Grove Playhouse.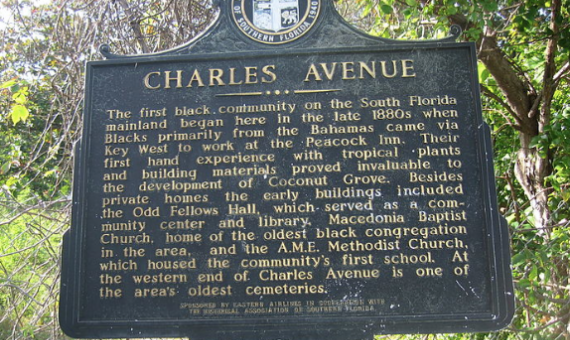 Coconut Grove Playhouse
Renowned to be one of the first movie theatres on the east coast to be air conditioned, this movie theatre was functional until 2006. Although unused now, you are bound to see or drive by this landmark.
The First Coconut Grove School
A historic school in Miami, Florida the school moved to this schoolhouse, which was located by Peacock Park.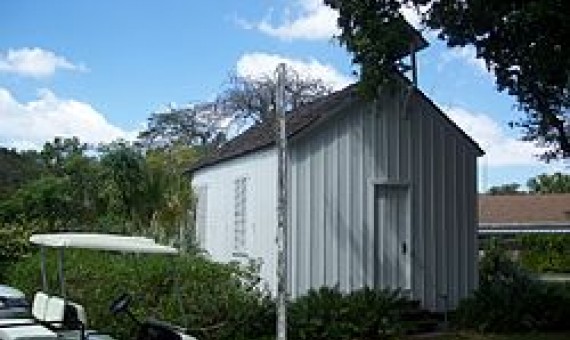 The Kampong
One of the five gardens of the non-profit National Tropical Botanical Garden, the Kampong is open to visitors and is free to all.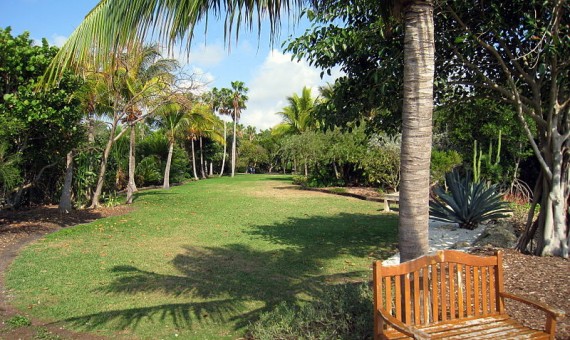 The Plymouth Congregational Church
A historic church on the Main Highway whose architecture was modeled based on Spanish styling.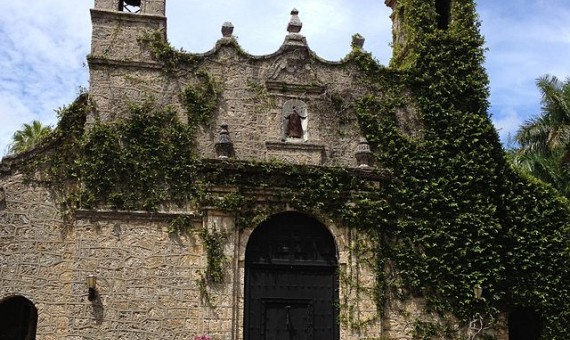 The Trapp Homestead
A historic home and landmark that boasts of the oldest masonry in Miami, Florida.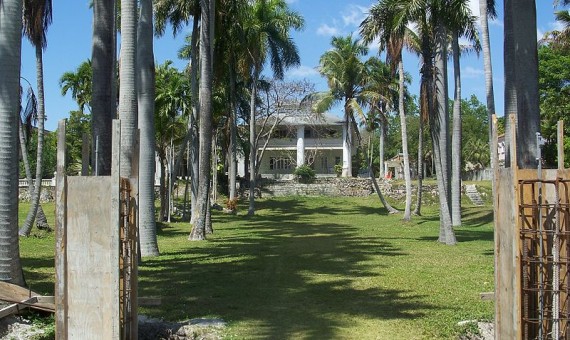 Woman's Club of Coconut Grove
This is a historic woman's club in Florida with many high profile ladies that were a part of the club. It also makes for a historic landmark in the Grove.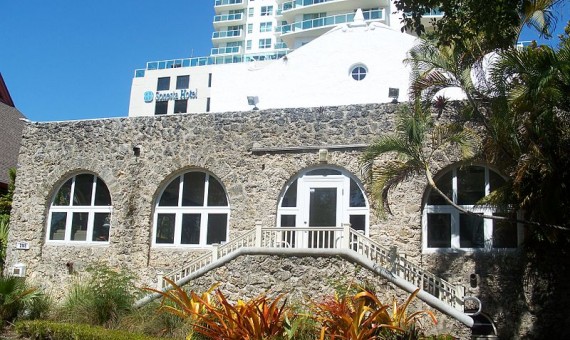 Познакомьтесь с одним из наших местных специалиста!
Alan Kervor
305-219-9339
alan@home61.com
Christian Hoheb
954-540-8715
christian@home61.com
Gerard Pirot
941-356-0310
gerard@home61.com
Julieta Rivero
954-594-4979
julieta.rivero@home61.com
Paolo Ariano
786-816-2363
paolo@home61.com
Chidi Nwadike
305-282-2332
chidi@home61.com
Cleimar Martinez
305-927-2512
cleimar@home61.com
Christian Rodriguez
305-219-0992
rodriguez@home61.com
Barbara Bond
239-272-9834
barbara@home61.com
Mariana Paredes
305-393-6719
mariana@home61.com
Sandra Guimet
305-803-5546
sandra.guimet@home61.com
Raul Crespo
786-360-9413
raul@home61.com
Felipe Hofstatter
281-513-3927
felipe@home61.com
Joseph Donald Back
310-710-6761
jd.back@home61.com
Adrian Damas
786-728-5625
adrian@home61.com
Juan Liendo
786-246-7868
juan.liendo@home61.com
Patricia Blanco
305-519-8646
patricia.blanco@home61.com
Gustavo Berastegui
786-303-7685
gustavo@home61.com
Sonia Alvarez
786-412-6412
sonia@home61.com
Todd Nation
518-491-5088
todd@home61.com
Mariana Conceicao
305-798-7161
mari@home61.com
Anna Galica
786-368-0204
anna.galica@home61.com
Michelle Naranjo
305-898-1434
michelle.naranjo@home61.com
Carmen Hidalgo
954-612-0084
carmen.hidalgo@home61.com
Timothy O'hare
786-535-0273
timothy.ohare@home61.com
Suheily Canales
787-692-8515
suheily.canales@home61.com
Mitja Pizzedaz
786-393-2142
mitja.pizzedaz@home61.com
Michael Alvarez
305-469-7520
michael.alvarez@home61.com
Felipe Gallino
561-229-7080
felipe.gallino@home61.com
Mark Wolff Jr.
786-357-8122
mark.wolff@home61.com
Michael Burdick
305-810-9270
michael.burdick@home61.com
Jaydee Jepsen
425-615-5547
jaydee.jepsen@home61.com
Michelle Jerez
305-562-5379
michelle.jerez@home61.com
Ari Garcia
305-742-9176
ari.garcia@home61.com
Timothy Moon
786-269-8087
tim.moon@home61.com
Abel Echenique
786-682-9234
abel.echenique@home61.com
Ivan Lugo
786-395-9366
ivan.lugo@home61.com
John Majalca
210-365-0572
john.majalca@home61.com
Gustavo Ramirez
786-873-9323
gustavo.ramirez@home61.com
Guitta Febel
786-474-2896
guitta.febel@home61.com
Fernando Redondo
786-403-9700
fernando.redondo@home61.com
Daniela Bianchi
786-281-4242
daniela.bianchi@home61.com
Carmen Urdaneta
786-315-1463
Carmen.Urdaneta@home61.com
Zachary Bernal
786-909-8018
Zach.Bernal@home61.com